Get to know our tapas, pasties, escalopes and salads:

flavours that bring together the Catalan and Argentinian traditions. Everything is homemade and delicious!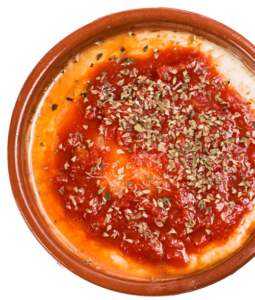 Argentine pulled-curd Provolone cheese
Lightly battered and fried artichokes
Aubergine with goat's cheese
Chips with a spicy "bravas" sauce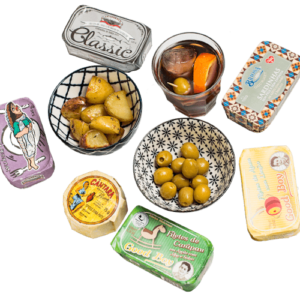 Tinned seafood, ideal for a light bite.
Cambados' gourmet mussels
Jack mackerel with garlic and bay leaf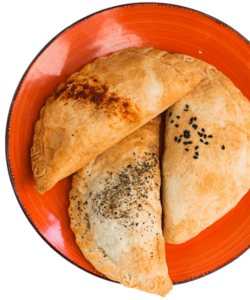 Made by hand using our REKONS original puff pastry recipe.
Soybean burger with tomato and cheese (Vegetarian)
Wild asparagus with sheep's cheese
Caprese (tomato, mozzarella and basil)
Spicy chorizo from Leon and cheese
Courgette with almonds (Vegan)
Original and delicious flavours.
The Greek (feta cheese, Kalamata olives, onion and tomato)
Celery, Roquefort cheese and walnuts
We're always coming up with new combinations. Please ask!
Leek, goat's cheese and pine nuts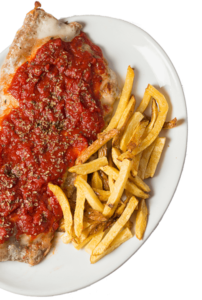 IF YOU HAVE ANY KIND OF FOOD ALLERGY OR INTOLERANCE, PLEASE LET US KNOW. WE HAVE A DETAILED LIST OF INGREDIENTS JUST FOR YOU.
BEEF, SUPREMES (CHICKEN) AND VEGETABLE ESCALOPES
Traditional-recipe breaded meat or vegetables. You can choose between beef (escalopes), chicken (supremes) or vegetable (vegetarian escalopes).
100% homemade, made in our own bakery using local ingredients. From 12:00 pm to 4:00 pm and 8:00 pm to 11:30 pm.
Napolitana (Tomato and cheese)
Fugazeta (Onion and cheese)
York (Ham, cheese, tomato sauce, olives and peppers)
Lacón (Pork shoulder, Provolone cheese, tomato sauce, rocket and peppers)
Vegetal (Cheese, mushrooms, tomato slices and caramelised onion)
Brava (Spicy tomato sauce, cheese, bacon and rocket)
Bahiense (Béchamel, bacon and chives)
Serrano (Spanish ham, Provolone and rocket)
All of our escalopes come with a side, choose from: salad, mashed potatoes, chips or baked potato.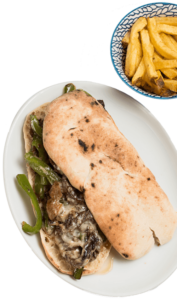 Served on bread made in the Southern Italian style.
"Entraña": Entraña, provolone cheese, peppers and onions.
Cuban: Secreto, cheese, tomato, avocado and mayonnaise.
Turkey, courgette and cheese
Vegan: oven-roasted vegetables
Vegetarian (with goat cheese)
Spanish ham, Manchego cheese and rocket
Beef escalope, mesclun salad leaves, tomato and mayonnaise
Roast beef, rocket and a special sauce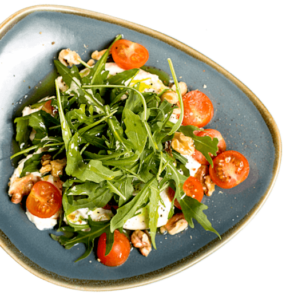 SALADS AND COMBINATION PLATTERS
Made from our selection of fresh ingredients.
Plate of skirt steak with a side
If you have any kind of food allergy or intolerance, please let us know. We have a detailed list of ingredients just for you.